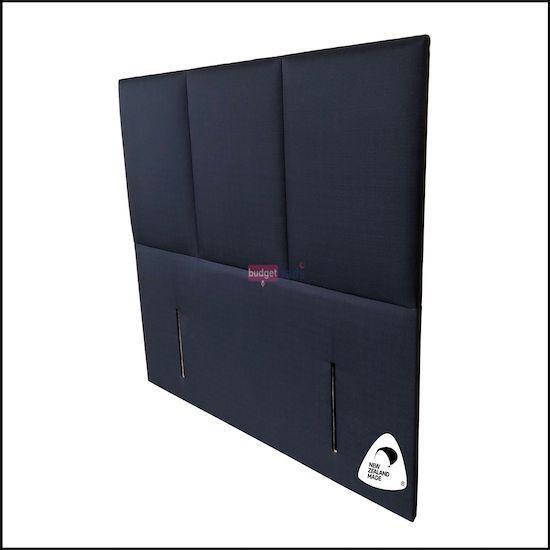 Apsley Headboard - California King (NZ MADE)
Original price
$799.00
-
Original price
$1,099.00
APSLEY Headboard – NZ Made Full Floor Length Headboard
Apsley is a full length upholstered headboard with vertical paneled padding, designed to transform the look of your bedroom interiors.
DESIGN FEATURES:
Full length upholstered headboard
Panels (Sections): Single - 2, King Single - 2, Double - 3, Queen - 4, King - 5, Super King - 5, California King - 6
Standard height of 1200mm
All standard bed sizes available
Default Colour: Charcoal Black
Huge range of fabrics to choose from
Made in New Zealand
The picture shown here is for Queen size and is indicative only.
This listing is only for the Headboard. Other items shown are not included but can be purchased separately.
The dimensions given here are approximate:
Dimensions:
A - Top Padding Part Height: 75 cm
B - Length (Some People Also Call Width): 207 cm
C - Thickness of Padding Part (Depth): 50 cm
D - Total Height of Headboard: 122 cm
Please note that the above dimensions may vary slightly on the actual product due to variations in foam and fiber thickness. Margin +/- 1-2 cm.
Why choose Budget Beds Headboards:
Designer Headboards, NZ Made, Bespoke designs, a huge variety of NZ made upholstered, padded, fabric headboards at Budget Beds in Onehunga or buy online at budgetbeds.co.nz. Budget Beds uses high-quality fabrics from reputed suppliers like Warwick & Charles Parsons. Visit Budget Beds at 440 Church Street East, Penrose to choose your own fabric.